Have one to sell?
Purchase: Sharpening Steel [Dagger for Butchers Union] by F. Dick Esslingen
This rare Sharpening Steel [Dagger for Butchers Union] by F. DICK is in EXC++ condition throughout. The total length is 49.1 cm. The Knife has the maker mark on the blade: F. Dick Esslingen.
---
Grip: The base construction of the grip is of black wood, slightly bulbous in the center and tapering toward either end. The crossguard has a very crisp center block featuring black swastikas on both sides. The enamel remains nice on these swastikas.
Blade: The blade of this piece is a 310 mm example. It is a real beauty, being in near mint condition. This beautiful blade is stamped with the F.DICK trademark. The blade is protected by leather blade buffer.
Scabbard: The scabbard shell is as straight. The scabbard mounts are also perfect. They show small signs of wear and have beautiful finish, being retained by headless side screws which are in-placed. The matching chain is also a real beauty. It is equipped with 9 upper and 13 lower ringlets, the rig being attached to a fine snap clip. This snap clip retains the original lacquer over the finish and is marked "OLC" and "GES GESCH" on the reverse.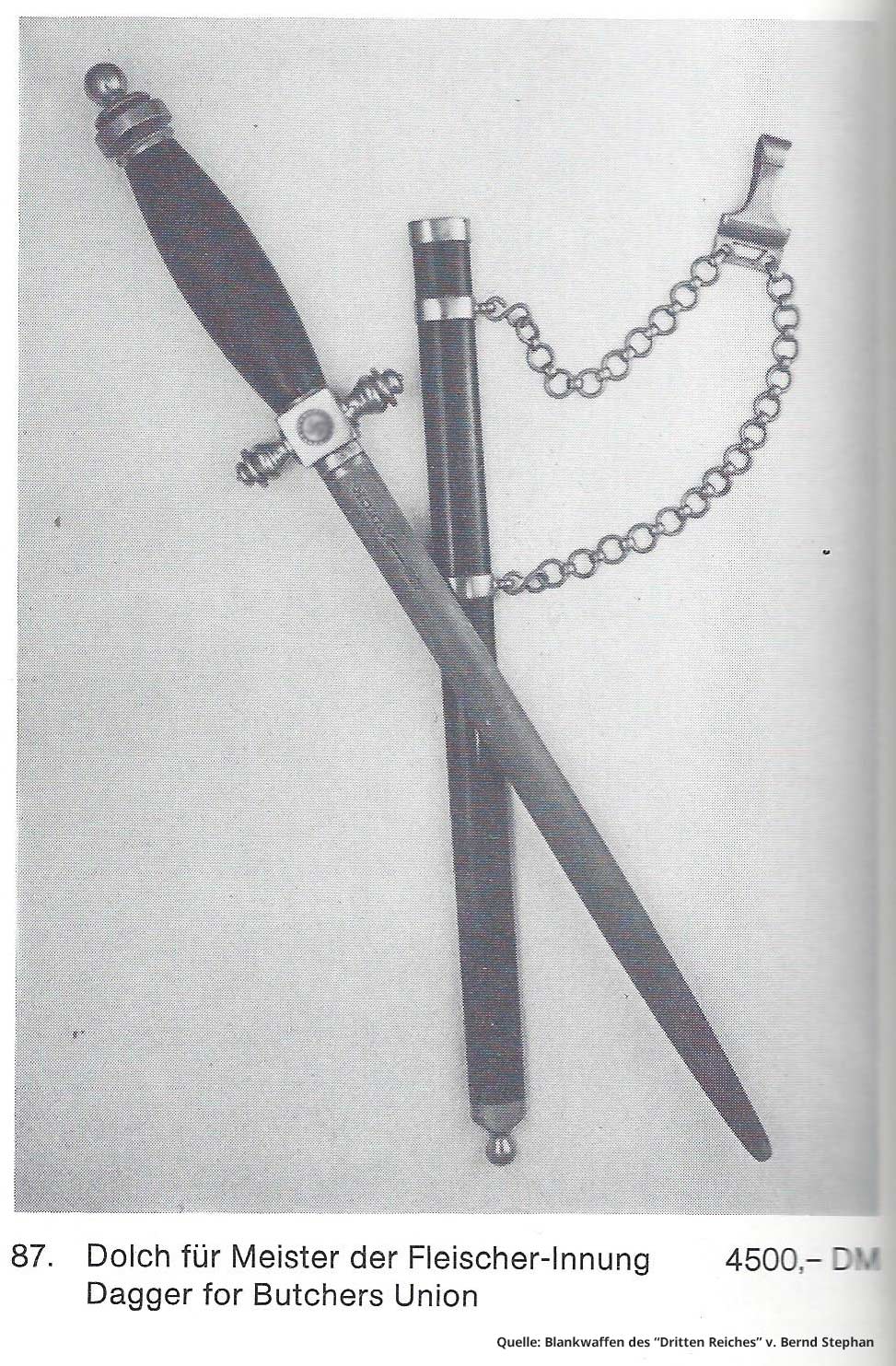 * mandatory informations